54 polymer clay tutorials, videos and kits are waiting for you :)

The best and complete millefiori polymer clay tutorials on the web

Polymer clay canes and final products!


Jewelry and final projects polymer clay tutorials

Necklaces, Bracelets, Pendants, Brooches, Pins, Rings, Cuffs, Purses, Bags, Decorations


Polymer clay beads and fun ideas & accessories tutorials

Beads and accessories!


Special polymer clay techniques tutorials

Carving, Mosquito Technique, SkyScraper Liquid polymer clay Technique and more!




You are welcome to read more about PolyPediaOnline tutorials in the FAQ page

How do you get your tutorial? by Email


All tutorials
will be sent to you by E-mail in PDF format as soon as I receive payment notification message from PayPal. Please make sure that your email in paypal is correct, verify that it is up to date, or specify a different email address you would like me to use.
The links are not automated. Each one is sent personally by me and should be with you within 48 hours of purchase thus allowing for the time differences between countries. I do try to check my email as frequent as possible.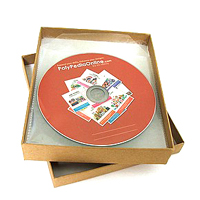 How do you get your tutorial? by Post
You may choose to get your tutorial by a CD wrapped in a gift box to give to a polymer clay friend or for your own personal use.
Under each tutorial photo, in the products pages, you will find a drop down menu with a special price for CD version sent to your home address.

You can also choose both! Select the relevant option and "Add to Cart"